All paintings priced less than $10,000 are available for online checkout.
Harry Muir Kurtzworth - High Sierra Impression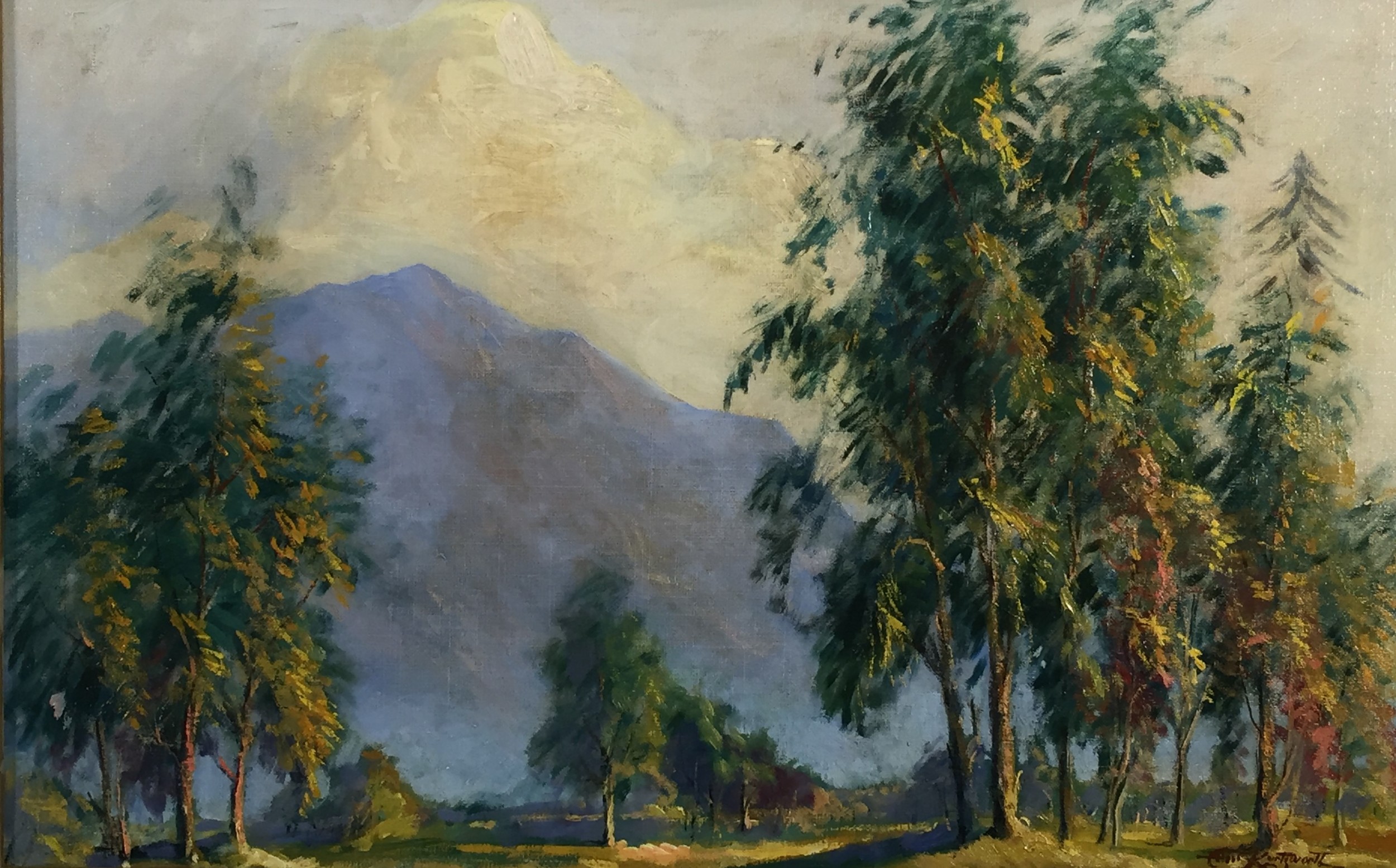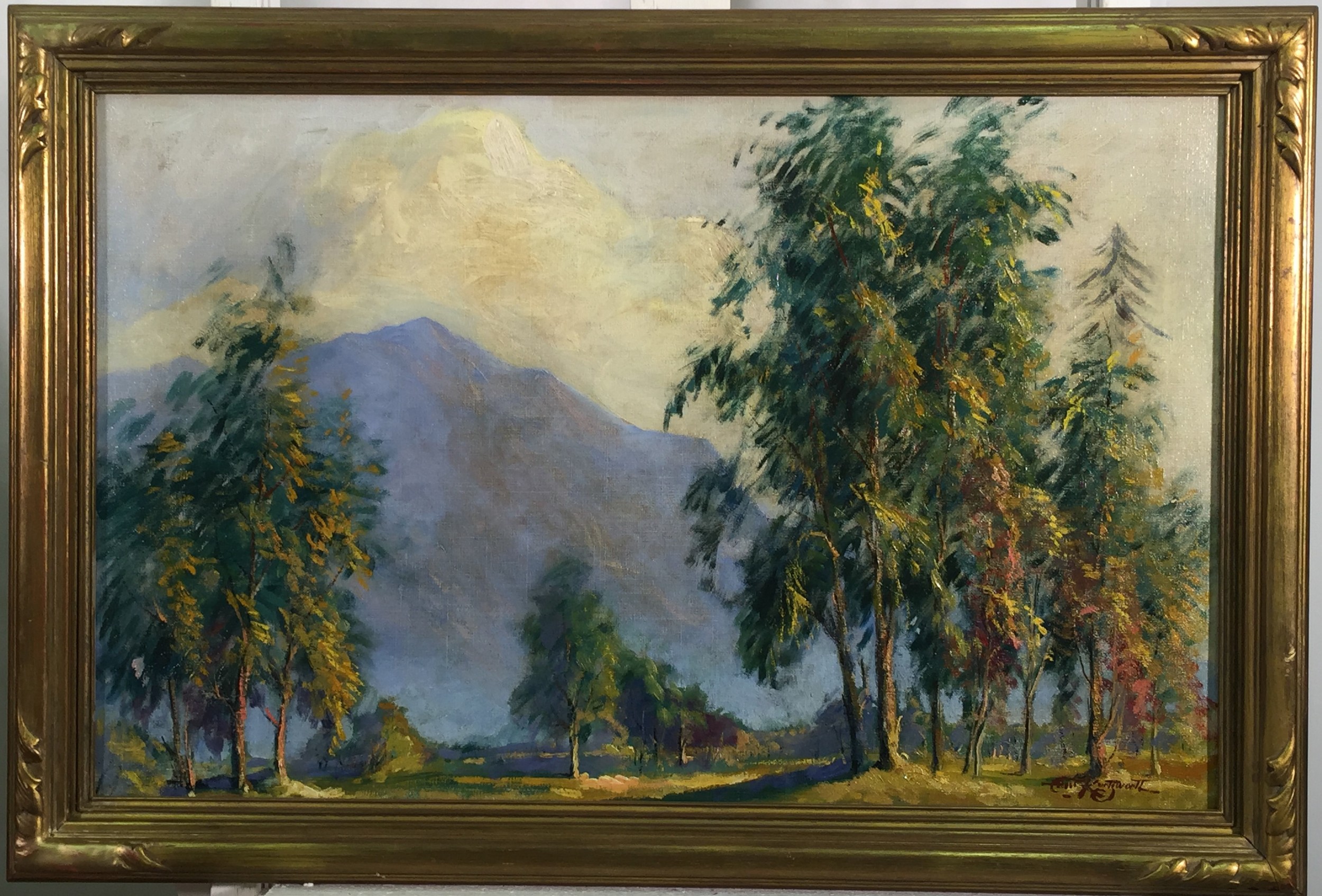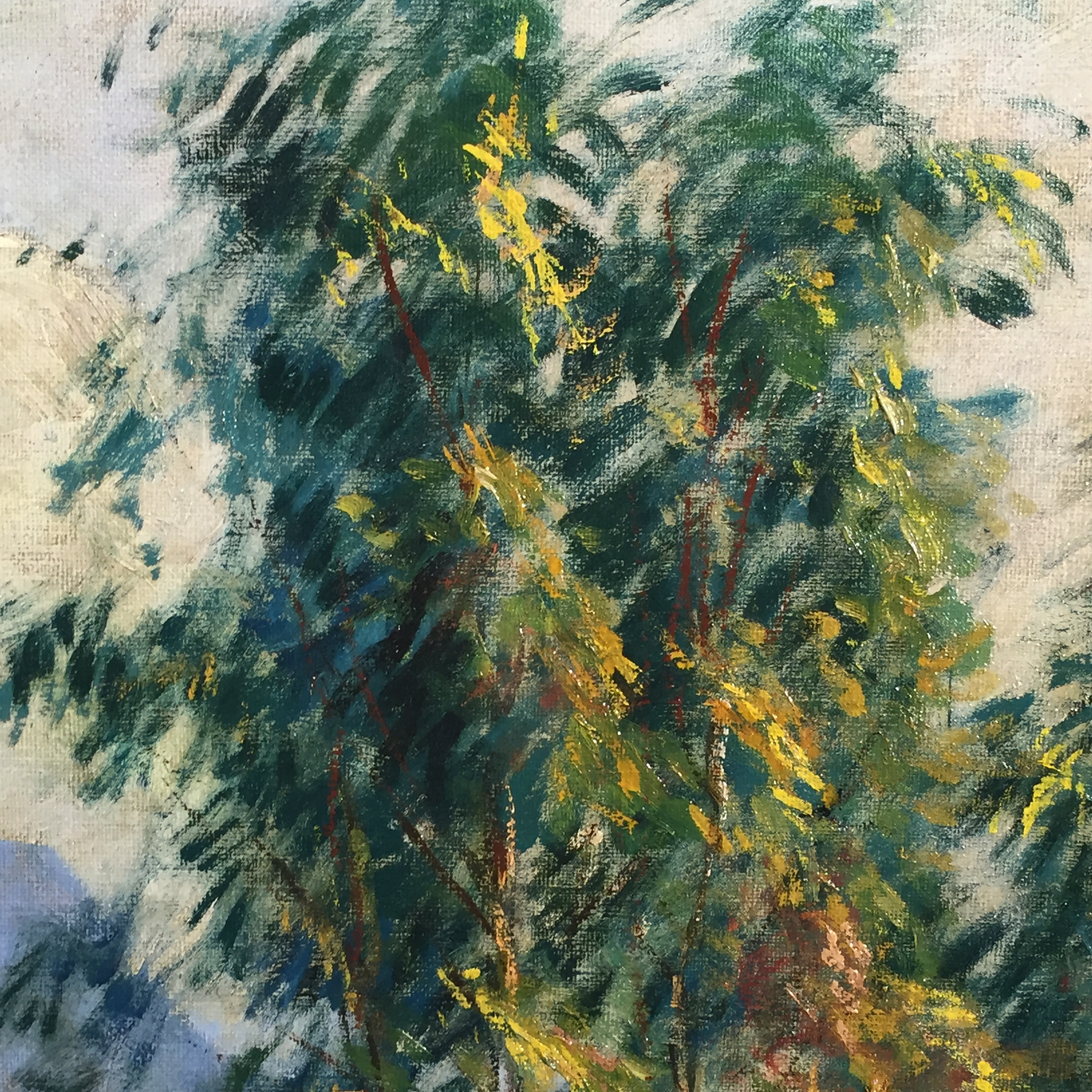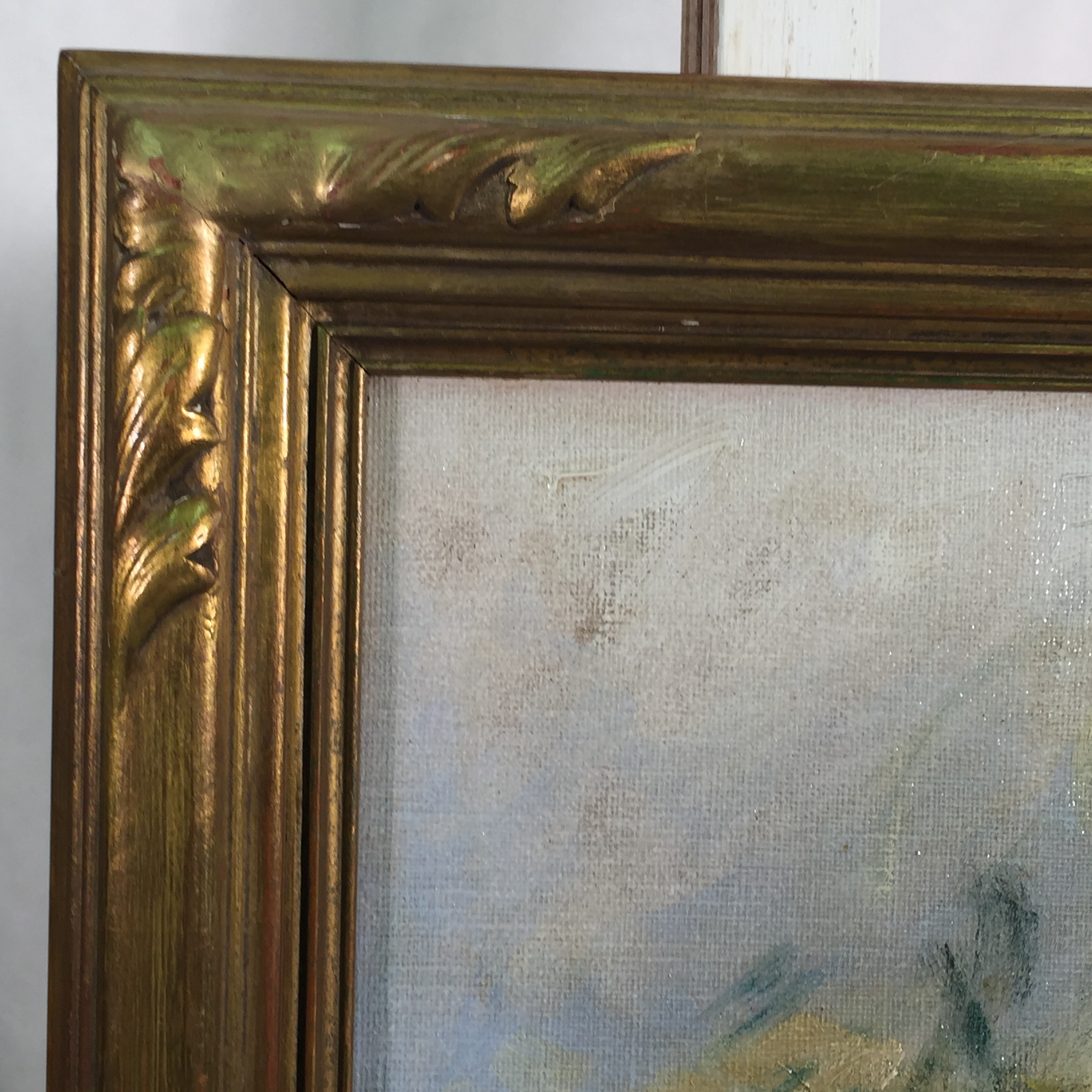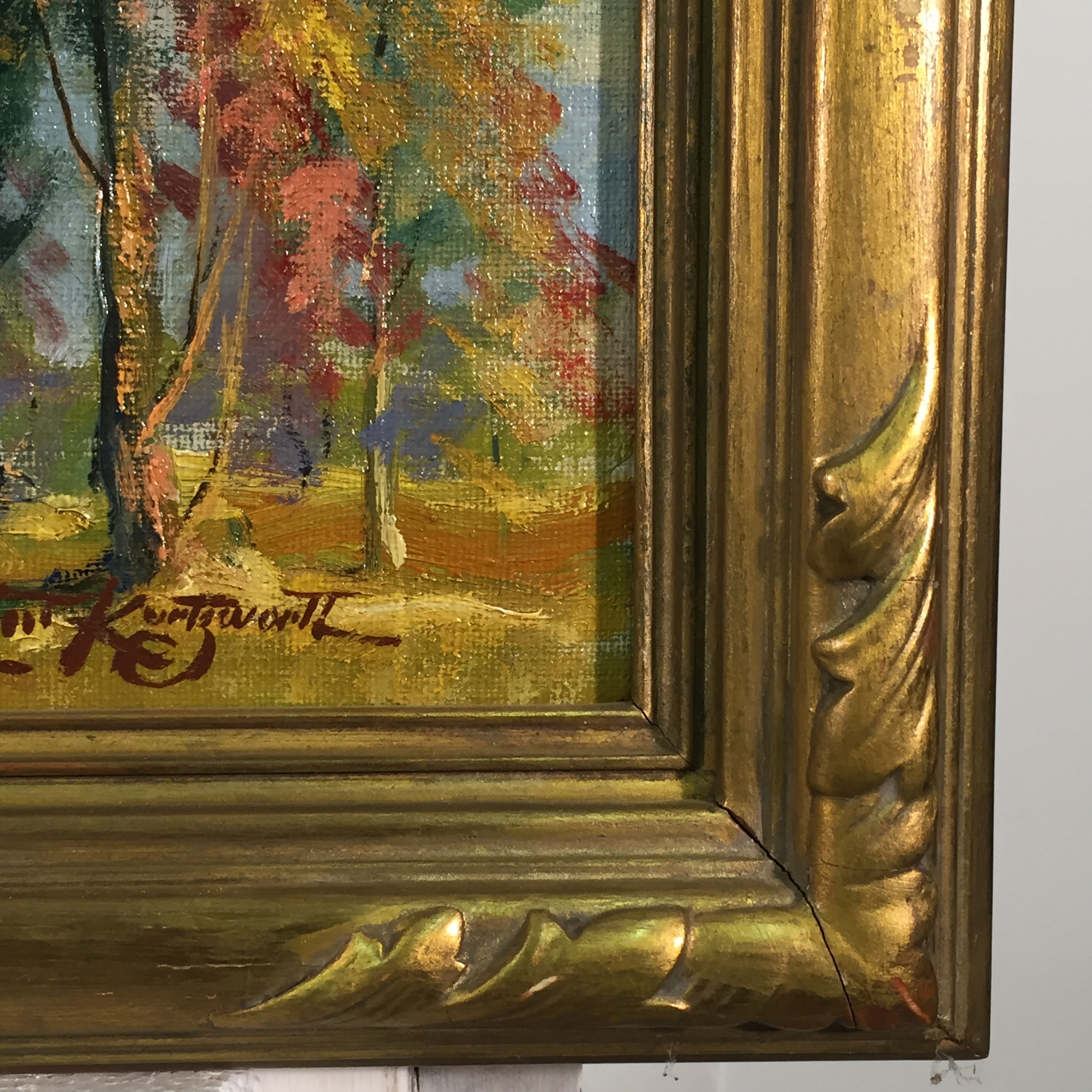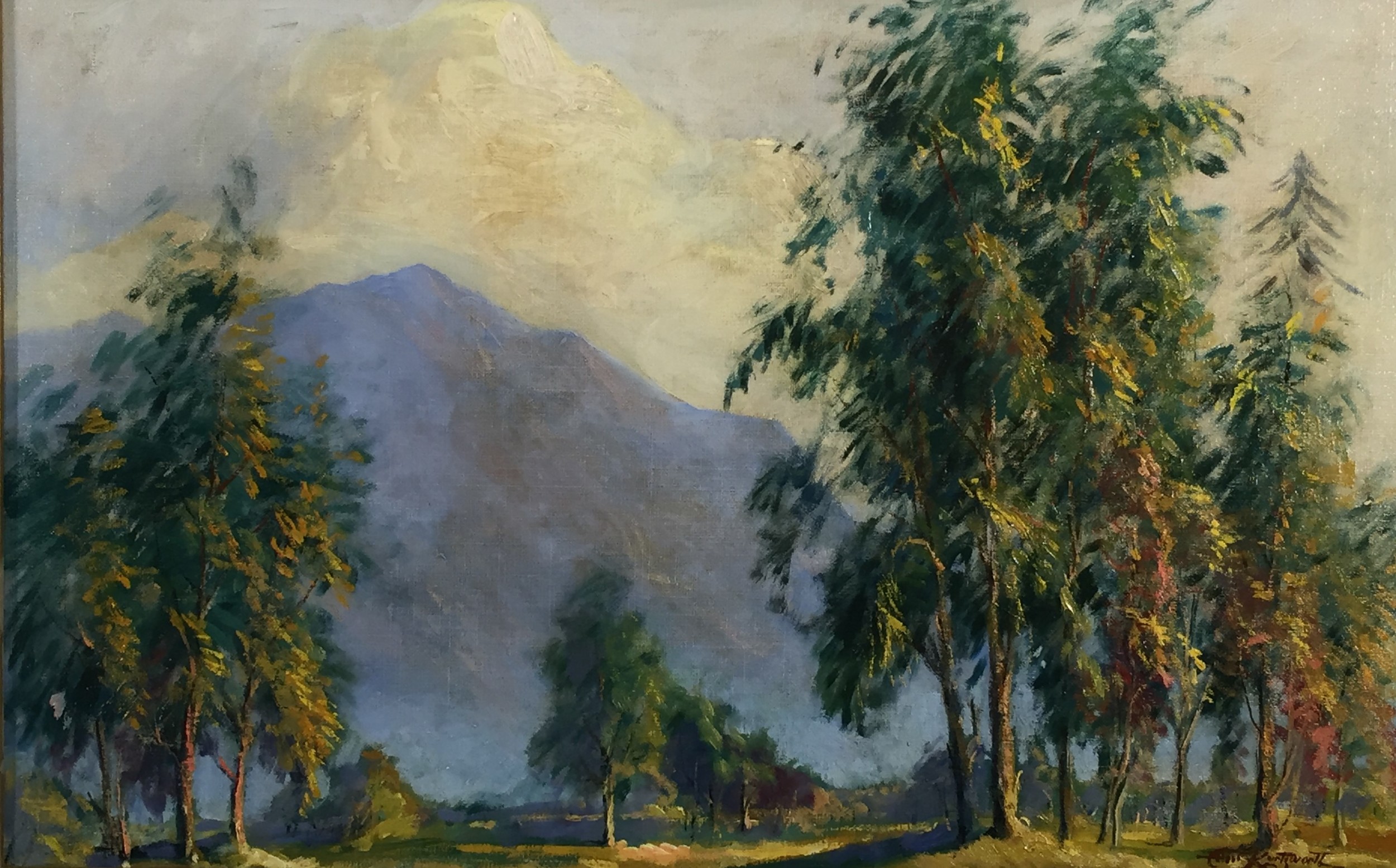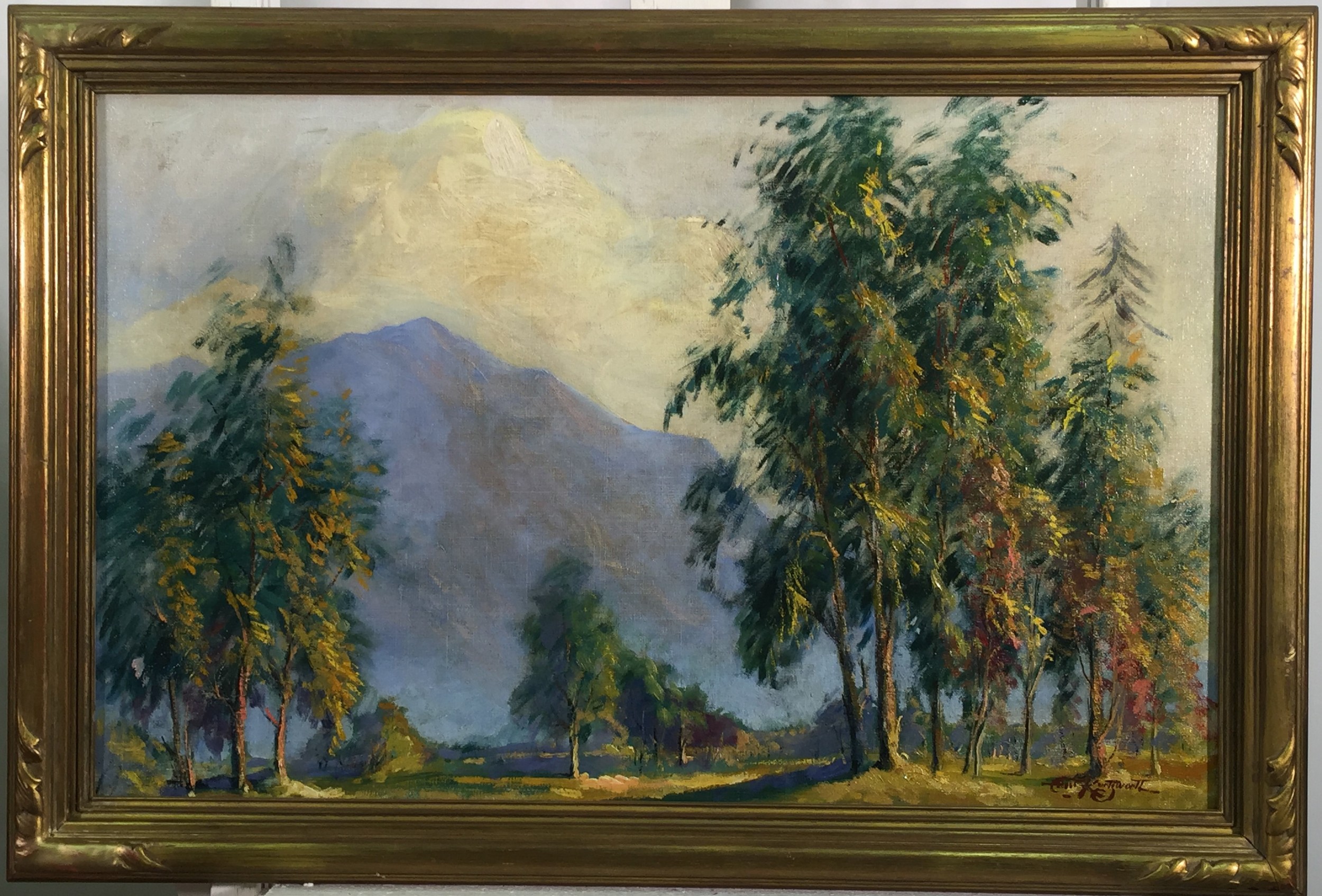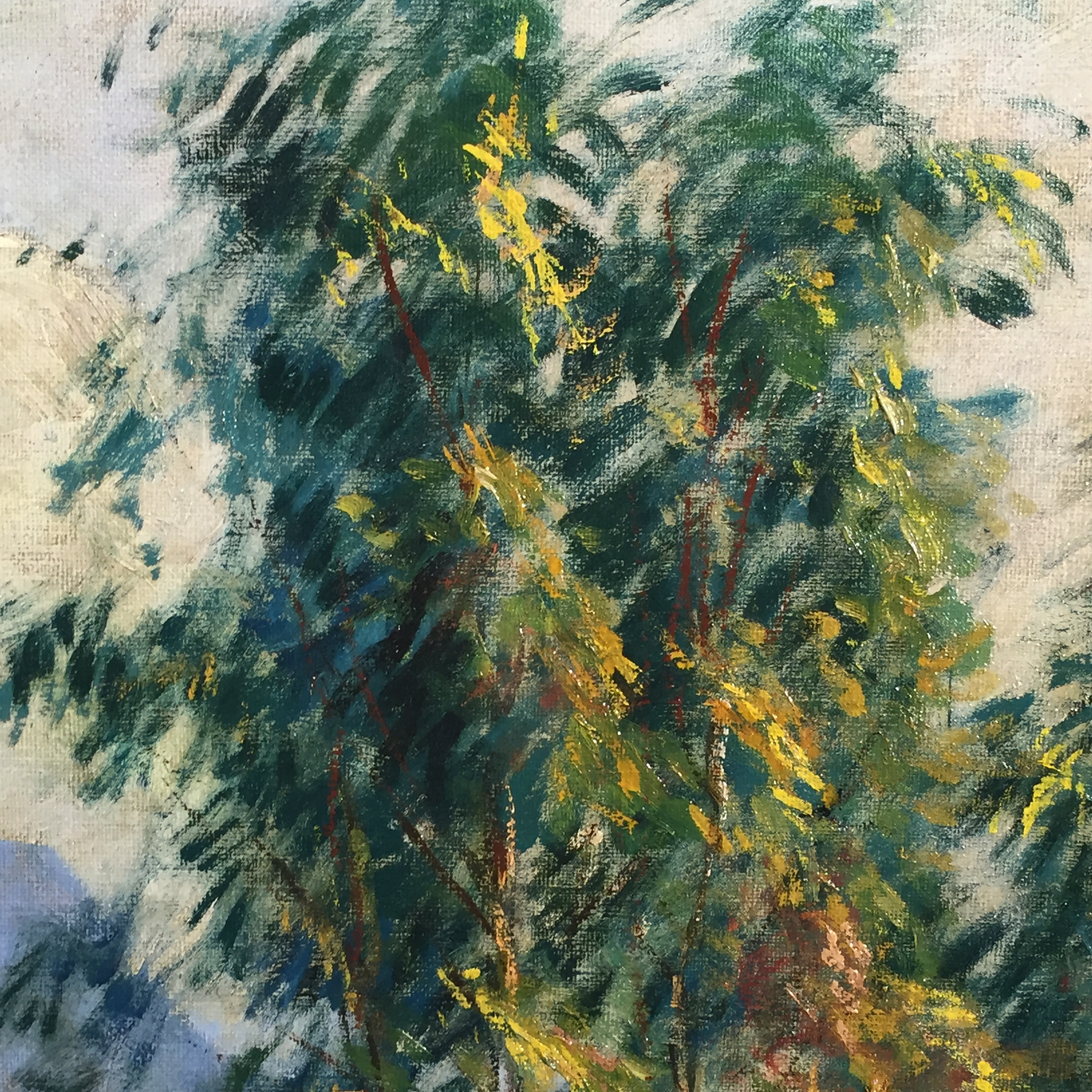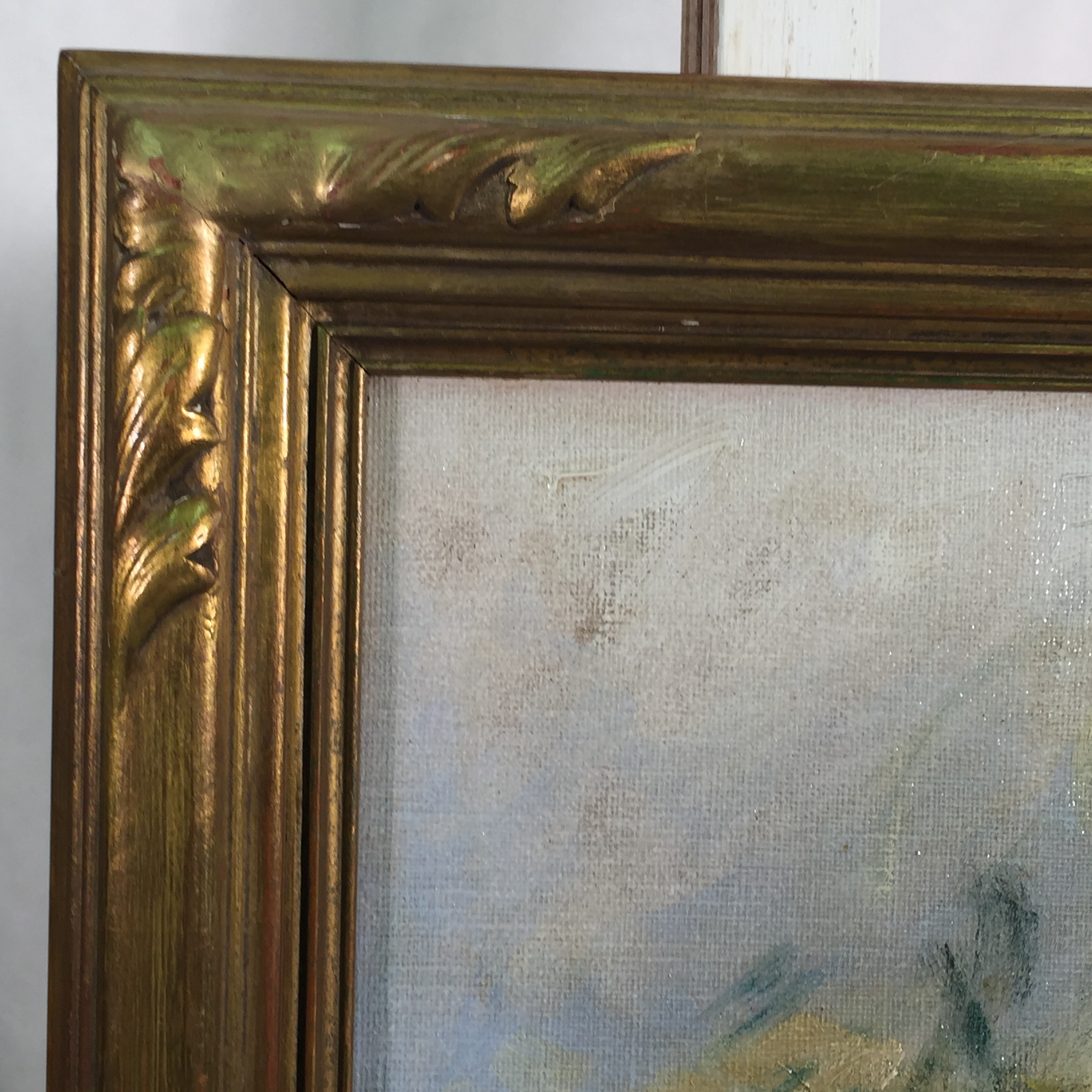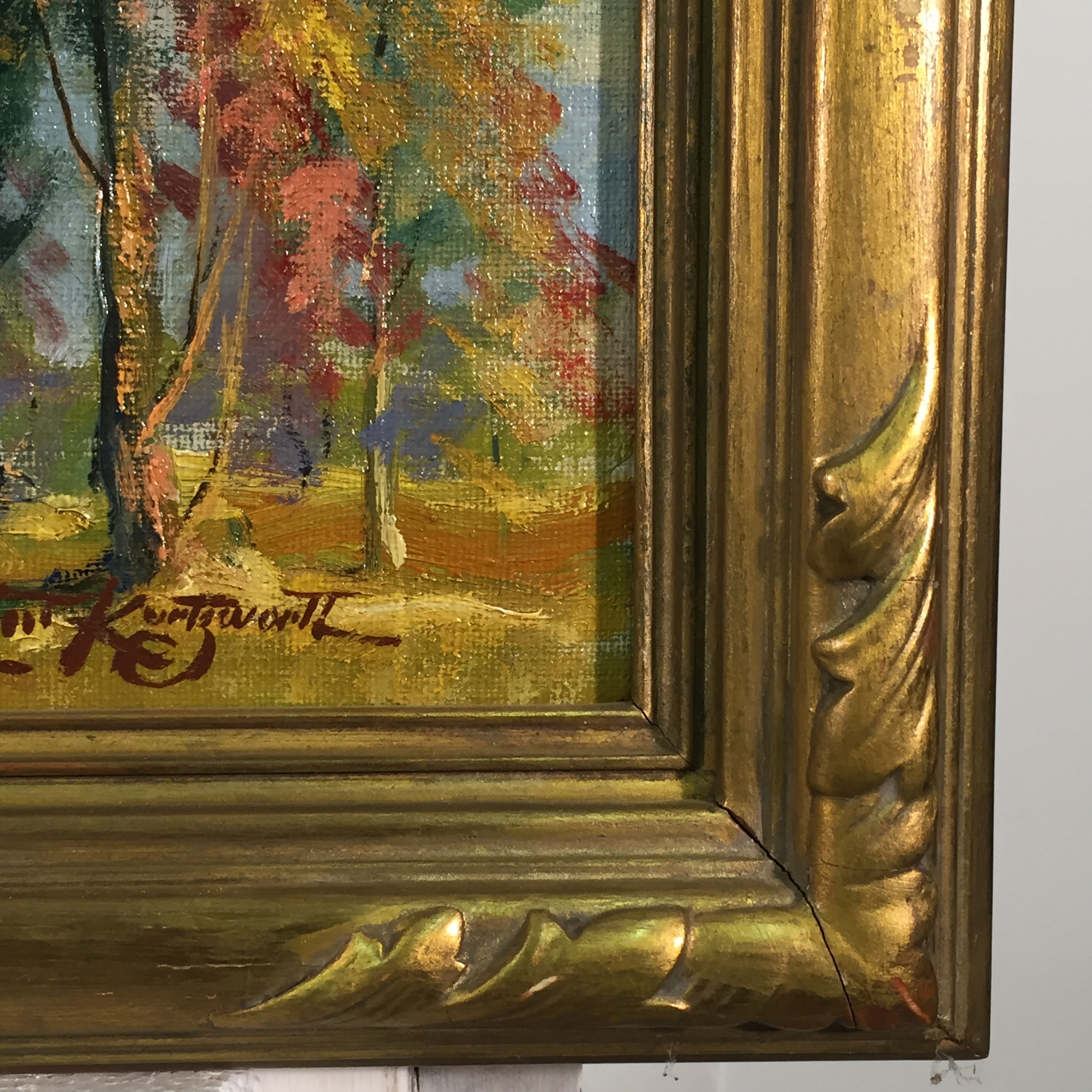 Harry Muir Kurtzworth - High Sierra Impression
Artist: Harry Muir Kurtzworth (1887 - 1979)
Active: California, Michigan
Title: High Sierra Impression
Category: Painting
Medium: Oil
Ground: Canvas
Signature: Signed Lower Right
Size: 23.5 x 34.5
Style: California Impressionism
Subject: Landscape
Frame: Wood Carved and Metal Leaf
Frame Size Overall: 23.5 x 34.5
Seller's Notes/Description: Notarized Certificate of Authenticity with chain of ownership provenance will be included.
The following biography is from the archives of askART:
 
Biography from Crocker Art Museum Store
Painter, pastelist, designer, craftsman, art critic. Born in Detroit, Ml on Aug. 12, 1887.
Kurtzworth graduated from Columbia University and studied at the Detroit Academy of Fine Arts, Pennsylvania School of Industrial Art, and Kansas City Art Institute. After moving to Los Angeles in 1930, he was the author of several books on industrial design and art director of the LACMA (1930-32), Los Angeles Art Ass'n (1932-37),
and Woodbury College of Los Angeles (1946-53). He was a popular art critic, lecturer, and judge of art shows until his death in Los Angeles on Aug. 20, 1979.
Member: Calif. Art Club.
Exh: Western Painters (LA), 1923-24; Painters & Sculptors of LA, LACMA, 1931-32; Gardena (CA) High School, 1933, 1933; San Gabriel Artists Guild, 1935; LA AA, 1935; Riviera Gallery (Hollywood), 1936.
Edan Hughes, "Artists in California, 1786-1940"
SCA; AAW; AAA 1915-33; WWAA 1936-62; FId; LA Times, 5-3-1931