Artist: John Mulvany (1844 - 1906)
Active: New York, Missouri, Kansas, Ireland
Title: Preliminary Trial of a Horse Thief - Scene in a Western Justice's Court
Category: Painting
Medium: Oil
Ground: Canvas
Size: 48 x 72"
Style: Academic
Subject: The First Civilized Trial in the American West
Frame: Museum Quality, Composition and Gold Leaf, 9" wide
Exhibited: National Academy of Design, New York 1876
Catalogued: Inventory of American Paintings, National Museum of American Art, Smithsonian page 16705 #62610003
Published: As a lithographic print, with explanitory booklet 1876. Chicago Times August 13, 1882, NY Times 5/23/1906, Weber-Scobie, Anne, "The life and work of Irish-American artist John Mulvany (1839-1906)," Binghamton, N.Y., 1993, Sale Catalog "10 Anniversary Exhibition of Fine Paintings." Szymanski Gallery, Wilshire Blvd, Beverly Hills, CA June-July 1978.
Seller's Notes/Description: Certificate of Authenticity will be included.
Price: Please Contact Dealer
Limited Edition Offset Color Lithographs are available.
Artist: John Mulvany
Active: New York, Missouri / Ireland
Title: Perils of the Pony Express – Bridge to Safety
Category: Painting
Medium: Oil
Ground: Canvas
Signature: Signed Lower Right and Dated 1888
Size: 36.25 x 29"
Subject: Figures in a Landscape
Seller's Notes/Description: Certificate of Authenticity will be included.
Price: Please Contact Dealer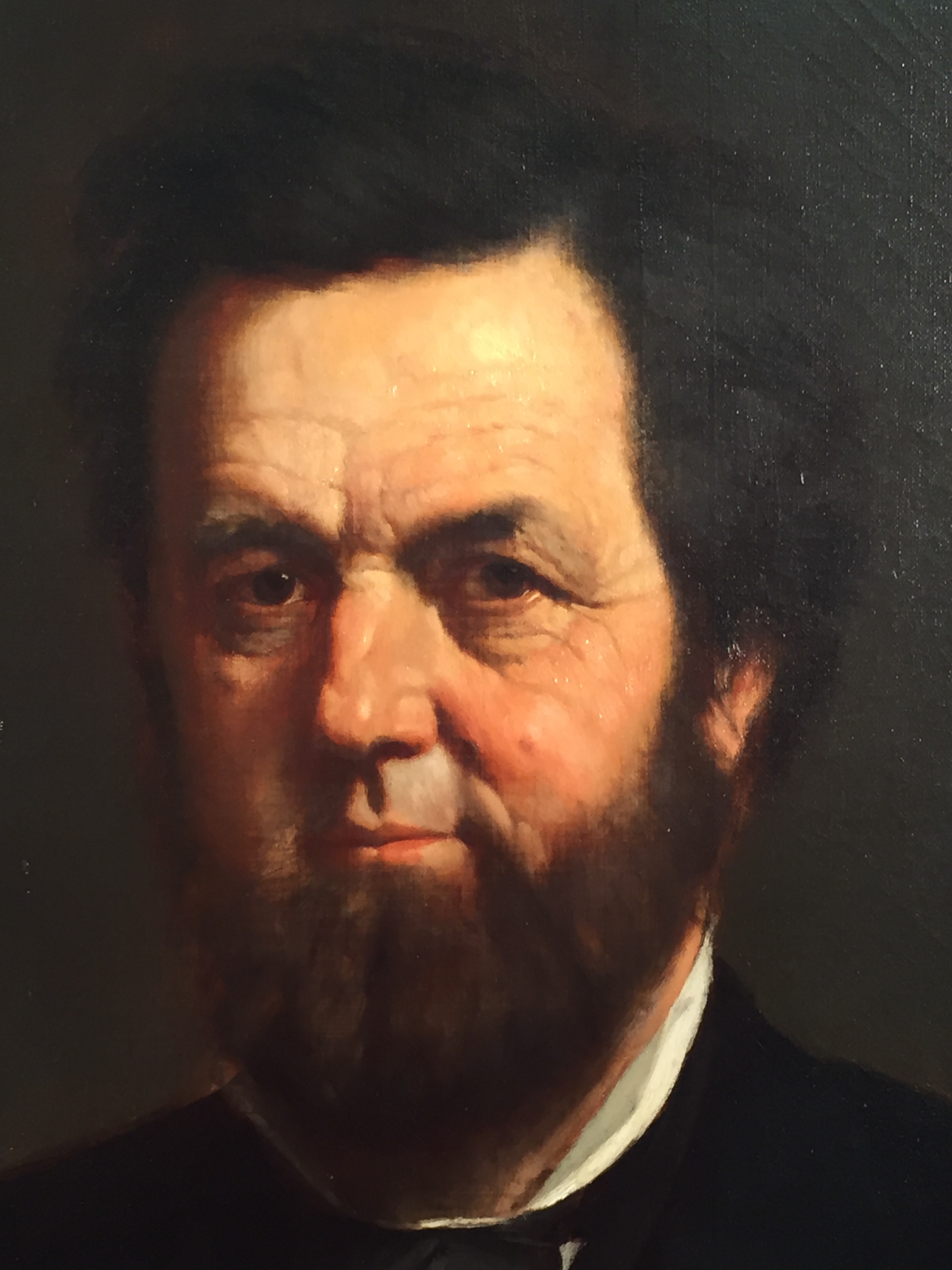 Artist: John Mulvany (1844 - 1906)
Active: New York, Missouri / Ireland
Title: Portrait of a Bearded Gentleman
Category: Painting
Medium: Oil
Ground: Canvas
Signature: Signed Lower Middle Left, and dated 1878
Size: 30 x 25
Style: Academic
Subject: Portrait
Frame: 7" wide salon-quality frame, gilt in real gold leaf
Frame Size Overall: 44 x 39"
Seller's Notes/Description: Certificate of Authenticity will be included.
Price: Please Contact Dealer